WALKING TOURS OF PARIS
 Book a guided tour and discover Paris like a true Parisian!
Book a walking tour today and walking around Paris with a real Parisian guide, discovering places that a tourist would never be able to find alone!. Ranked one of the world's Top 10 guided city tours; Discover Walks Paris is not to be missed!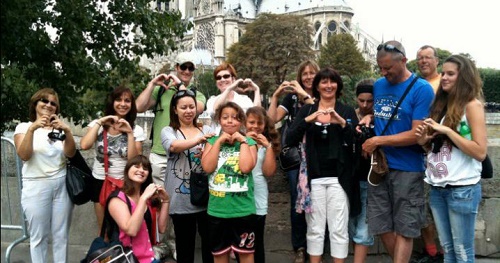 Click here to book your tour online:
A Paris Walking Tour is a fantastic way for you to really get to know the beautiful city of Paris. The tours are fun, informative and personal, so you feel part of the city.
All of the tours are easy, comfortable and perfect for groups. The walks are in English, and run every day, rain or shine.
The Guides:

Alex, Charlotte, Bertrand and Cécile are native-born Parisians. They are just some of the guides that share their city with you.
You are treated like a visiting friend, sharing their city's confidential venues along with its famed landmarks.                        

The Bonuses:

The guides speak great English, love quirky questions and gladly go off piste if you spot an enticing alley or courtyard that you wish to discover!
Guests say that Discover Walks are like exploring Paris in the company of a local friend.
Book a tour online today!