The Macarons
Have you ever tasted a macaron?

These multi-coloured tiny cakes, which arrived in France imported by Catherine de Médicis, became one of the most delicious and world-famous symbols of French pastry.
Unfortunately, nowadays any bakery, supermarket or MacDonalds sells them – so follow the guide and find out where to get a taste of a genuine macaron!
Let's start with a name and two addresses you'll never forget: CARETTE is the place to go if you want to try the best macaron in town.

The pastry shop was inaugurated in the midst of the Art Déco period in France – 1910s and 1920s – on the Trocadéro Square, n°4, in the 16th district. It was rigorously managed by Mrs Carette herself for many years, and today it is once again the place to be for a delicious breakfast or brunch on Sundays. A well-deserved title, since every plate, cake or pastry they serve is excellent. Sadly, the same cannot be said of the staff – being that professional and efficient has, understandably, the downside of not always having the time to be friendly. The place is so popular that everyone is extremely busy and yet the service in itself is perfect.
In short, he who comes to Paris must go for a brunch on a Sunday morning on the Trocadéro Square, at Carette's. You'll see that Paris can also be a small village where everyone knows each other!
The second shop, on the Vosges Square n°25 – in the heart of the famous Marais neighbourhood – has a more cosmopolite atmosphere, but the macarons are just as delicious. Why not bring some home to your loved ones?

The exterior of a macaron is a crispy meringue-based hull with a note of almond. On the inside, the creamy ganache – you choose the taste! – will create a perfect balance in an explosion of taste. And that is exactly what Carette does best: a true equilibrium between the hull and ganache, between the shell and the heart.
We ourselves have tried many a macaron – some too dry, some with almost no ganache. Not to mention the various shams, artificial flavours and defrosted cakes you will find in some of the most prestigious shops!
Carette, on the other hand, has only premium quality ingredients: the vanilla takes you all the way to an exotic island and the coffee is strong and intense. All the fruits flavours and tremendously good, not to mention the exquisite orange blossom or salted butter caramel…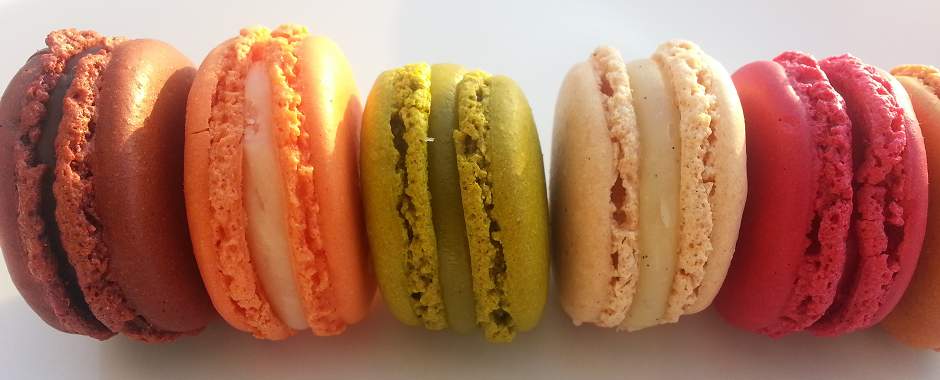 All the macarons are cooked in the laboratory located on the Trocadéro Square, just as the other delicious pastries.
Your stay will be even more magical once you've discovered these two wonderlands – The Trocadéro Square has the very best view on the Eiffel Tower, and the Place des Vosges is famous for its beauty.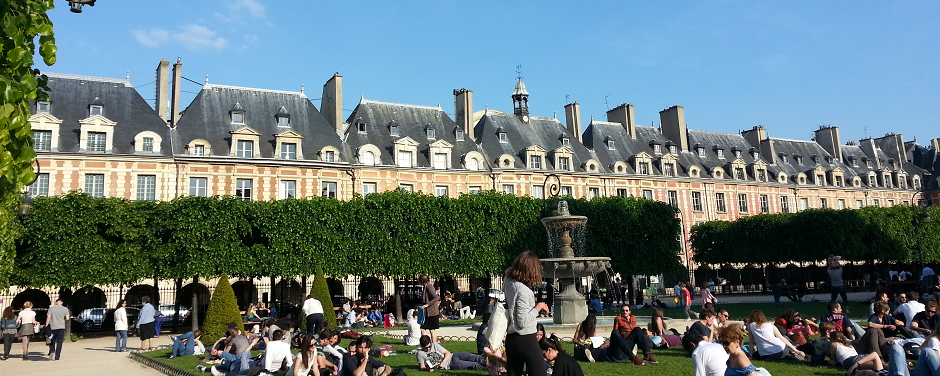 Click here to find all of our apartments near Place des Vosges!