About Us

Be My Flat is a friendly apartment rental agency offering simple and secure bookings.
Our team is a group of talented individuals who are each experts in their own field, sharing a focus on customer care.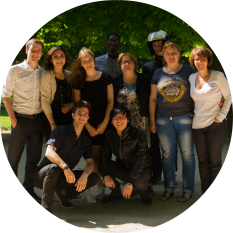 History
The founder of Be My Flat has lived abroad for a long time, and she always wanted to feel at home wherever in the world she was travelling. She wanted to find the perfect place to stay and book it safely and easily without delay. How convenient to be able to comfortably relax, enjoy a glass of wine, or cook a delicious meal for visiting friends, just like at home!
And so the adventure started in 2010 with the creation of a property management agency based in Paris, born from the desire to simplify the rental of furnished apartments, to meet the demands of multiple lifestyles for different generations of travellers. Since then, over 60,000 renters have been welcomed in 14 countries!
Our Services for Owners
Over time, this experience has given us valuable insights into the needs and demands of tenants and the expectations of the owners who trust us with the management of their properties. The main concern of our team of experienced and dedicated individuals is the satisfaction of our clients.
We are on the lookout for ways to diversify and complete our offer. If you are a flat owner looking to make an earning without hassle, look no more! We are here to market your property to affluent people, and insure a safe rental process. We handle everything from inquiries, to bookings and payments.
Our Services for Renters
The accommodations found on Be My Flat are hand-picked and located in the best areas of the world. They are all fully equipped and furnished with taste. We offer both short-term and long-term rentals for a large variety of prices. Families, lovers, business men or students alike will all find their ideal flat or studio!
The lodgings we offer cover a wide range from small and standard to vast and luxurious. No matter what you are looking for – be it a serviced apartment in London, a cosy studio in Paris or a glorious dream house in Cape Town – we have your dream accommodation here!
---
MEET THE TEAM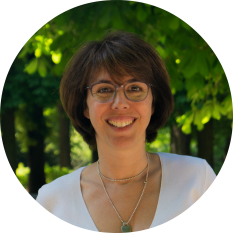 Founder
Véronique

Web Manager
Adam

Reservations
Anais

Accountant
Christopher

Deliveries
Fabien

Greeter
Alice

Greeter
Anatole

Housekeeper
Ofelia

Housekeeper
Victoria
---

Rent with Confidence
Our professional and friendly team makes sure that the owners we work for are confident with their rental. We respond to each email and call, to keep them informed of the dates and details of reservations, and to respond to any interrogation.

Have It Your Way
Our marketing service works hard to promote Be My Flat. We find the best strategies to maximise the visibility of all apartments and to optimise, according to the owners' preferences, the number of rentals.

An International Team
Our multilingual reservation team is available all year long to help both renters and owners for their apartment reservation. The Be My Flat website is available in English, French, Spanish, Portuguese and Chinese.

We Take Care of You
Because our main priority is the satisfaction of our clients, we make sure to be available in order to respond to our customers' demands. We answer every phone call and email, even on weekends and holidays!